Top 10 Digital Tools That Contribute to a Secure and Convenient Housing Society
PropTech is the new gamechanger helping housing societies manage every hassle ranging from security to community management seamlessly. Find out how!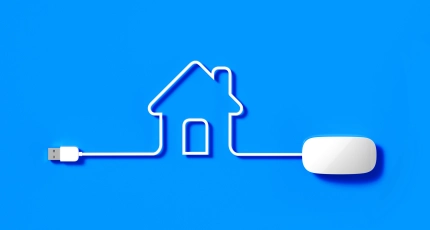 Technology is getting more and more ingrained in our way of life in the twenty-first century. Things that were once thought to be impossible are now becoming commonplace. Technology is now present everywhere and in every aspect of life, including workplaces, households, and educational institutions. The quick and broad adoption of these technological advancements has fundamentally altered how we connect with our loved ones and also helps to promote honesty and peace in society. With new technology advancements, communal living has significantly changed from earlier ages. Technology improves people's lifestyles and fosters social interaction. This blog will see how digital tools have contributed to improved residential lifestyles, better security, and convenience.
How do new age apps help housing society residents?
The use of modern software and applications provides several advantages for the residents. It not only makes running your business easier every day, but it also promotes community living among your residents. The following are some ways that a good society app or program benefits the locals:
Improved communication
It streamlines communication by offering a greater framework for both giving residents information and receiving their reactions.
Being able to easily track information
It makes it easier for residents to find the information they seek.
Payment Management and Collection
Resident management software assists in tracking late payments, setting due dates, issuing invoices, and other tasks in addition to allowing payment collection.
Saving time
It assists in automating many processes, which results in significant time savings for both residents and the residential administration.
Tech Innovations focusing on Housing Societies
PropTech, or property technology, has made it possible for the real estate industry to go digital. The major goals of the requirement to adapt to technology are to improve the client-customer experience throughout the mortgage lifecycle, support informed property management choices, and promote investments. PropTech frequently makes use of cutting-edge technologies like augmented reality and artificial intelligence. Below are the top 10 digital technologies/tools that contribute to a better, more secure, and more convenient residential living experience for the residents of a housing society.
Even in a post-pandemic era, homeowners may locate or purchase apartments via virtual reality tours, two-way video conferencing, or virtual assistants. Treasurers and accountants can quickly manage revenue and spending, get automatic intelligence MIS reports, tally ledgers, and issue simple payment reminders.
Through an automated virtual system, the chairman or property manager may remotely verify guest attendance, incident reports, and guard patrolling logs.
Instead of waiting for phone calls to be returned, front desk or lobby guards may correctly monitor perimeter checkpoints, open areas with QR codes, Geo-tags, NFC Cards, closed-circuit cameras, & other automated security systems.
With the integration of IoT & AI in both smart electrical devices like lights, doorbells, and HVAC systems, and in heavy operational devices like water tanks, pumps, fire panels, etc. via a single control point, residents may obtain a centralized home experience.
For a simple move-in/move-out process, tenants will be amenable to standard community interactions and interoperable platforms such as augmented reality-optimized rentals, chatbots, and unique Resident IDs.
To stop fraudulent behaviors through immediate notice and cloud-based record systems, owners and administrators can both move to app-based utility and asset management.
Once the buyer-seller terms and conditions are satisfied, smart contracts and property data are maintained securely through the use of blockchain technology. The younger generation can invest in real estate thanks to tokenization.
Technology can solve the main issues in communication improvement by providing excellent cloud-based/contactless visitor management solutions.
Those who live in gated communities may now pre-approve guests, who can then share their QR-code invites with the guard for easy admission.
The 24-hour help center also provides answers to real-time inquiries. Each homeowner has the ability to daily accept or refuse staff or delivery access requests, yet privacy and security remain important.
Smart Amenities of Modern Housing
This new real estate clientele has its own distinct set of needs, which center on technological conveniences. Customers are increasingly choosing smart living solutions nowadays because they increase comfort and enhance lifestyles. These buyers place a higher value on home automation than extravagant decor and expensive extras. Apartments with touch-enabled controls for the lights in the home and other electrical equipment, including televisions and air conditioners, are favored. Customers now choose smart locks with biometric capabilities in terms of security. It would be perfect for them to have mobile applications specifically designed for residential projects and security systems that are connected with email.
Consumers in the modern day are also increasingly environmentally aware. They are worried about their home's total energy use and environmental effect in addition to the hi-tech comforts. Customers are becoming more interested in modern technology that guarantees the implementation of green construction principles. The choice of property is also significantly influenced by amenities like employing carbon-neutral solar panels, renewable raw materials, recycling, and replenishing bio waste.
Conclusion
PropTech is not anticipated to entirely replace human connection in the residential sector, but there will still be a positive synergy between technology and physical interaction. Innovations driven by technology are anticipated to be crucial in determining how India's residential market develops thereby having a direct impact on the lifestyle and experiences of the residents.