Digitally transform your society's infrastructure.
Make your housing society smarter with our AIoT-enabled infrastructure management solution. We help you automate and optimize operations to save up to 15% on monthly utility spends for your society.
Get the Brochure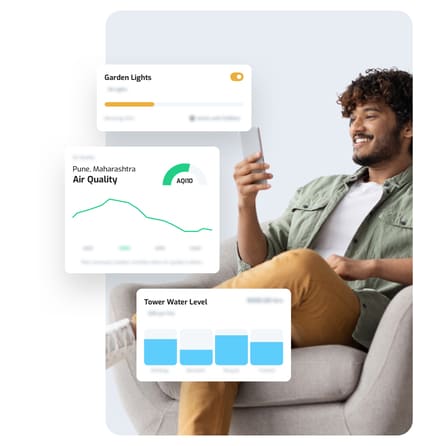 Leverage technology to manage physical infrastructure.
Smart Water
Management
Monitor water consumption and automate tank-refills.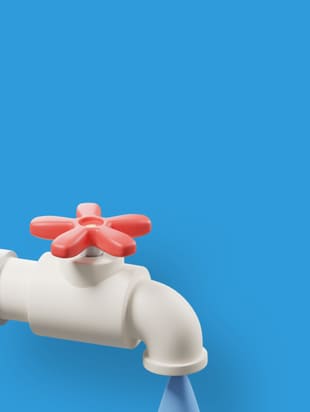 Smart Tanker
Management
Automate order-placement of water tankers.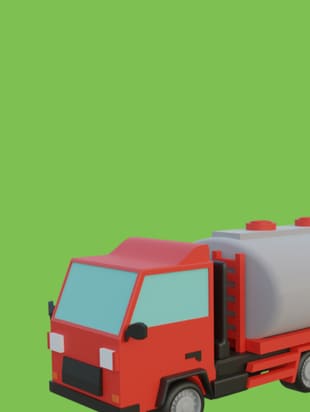 Smart Lighting
Management
Minimize power consumption through intelligent automation.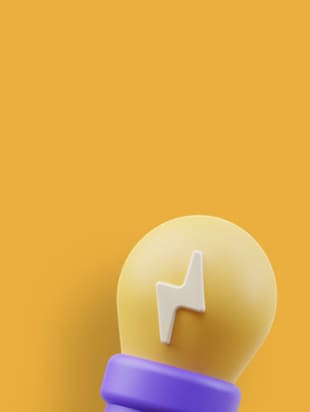 Monitor water consumption and automate tank-refills.
Reduce overflow wastage
and optimize utilization of water
, detect low tank levels of
water and refill automatically.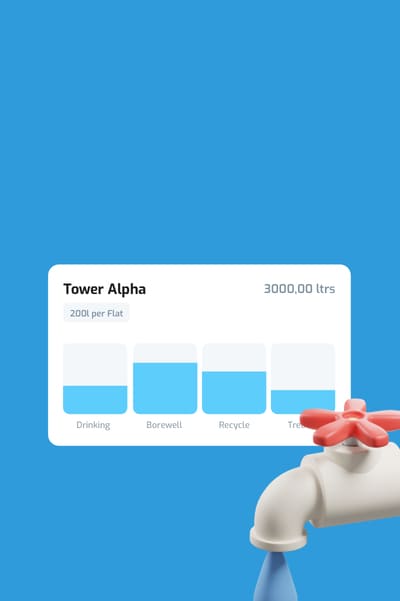 Monitor water levels
in tanks real-time and get insights on tower-wise water consumption patterns.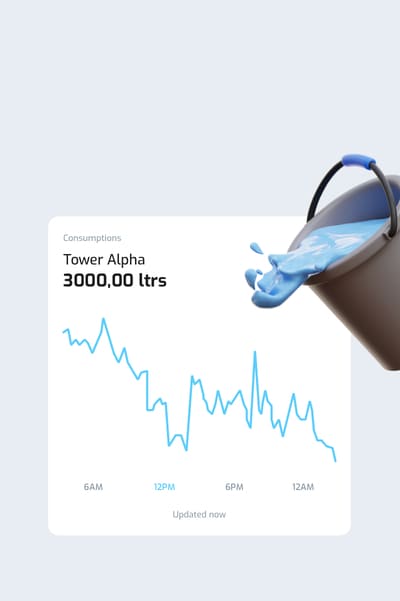 Custom built consumption reports
for all tanks and In-app dashboards for tracking what is important to you.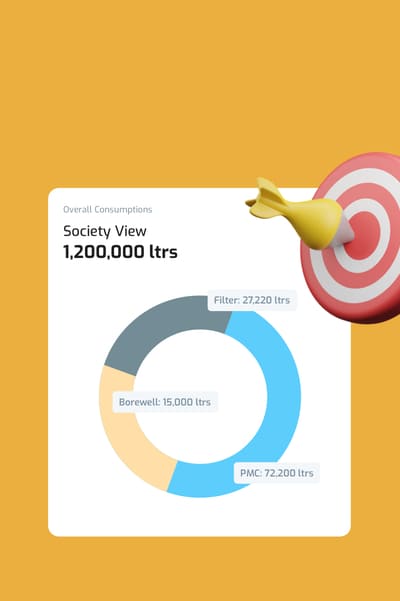 Automate order-placement of water tankers.
Order water tankers
via call, Whatsapp or sms from the platform. Record and track supplied water quantities.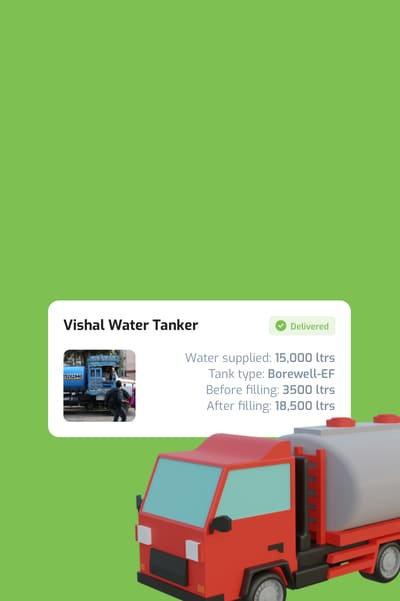 Enhanced transparency
of water delivery.
Recieve full reports
of total water supplies over any period.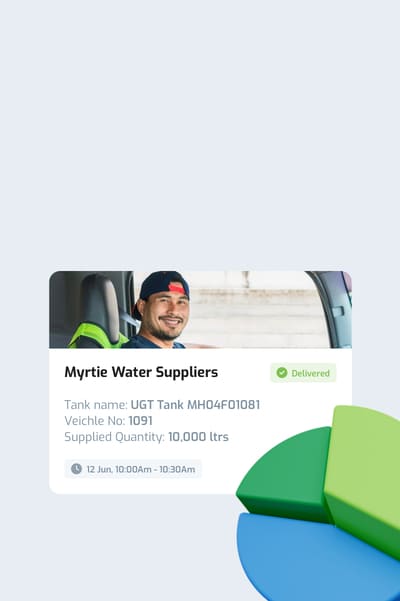 Minimize power consumption through intelligent automation.
Create light schedules
based on sunset/sunrise and automate the switching ON/OFF of society's common lights.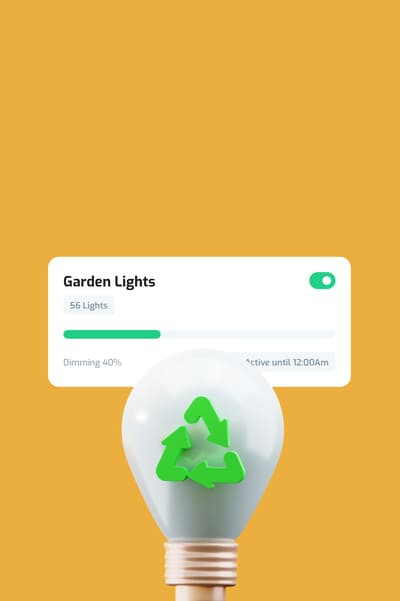 Centralized control
of full society lighting operations: optimize energy utilization and reduce wastage.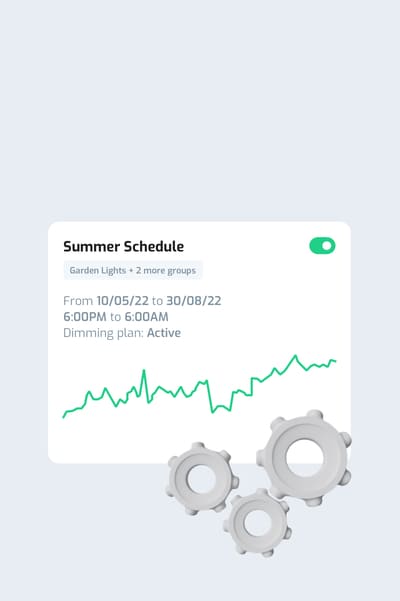 Custom built reports
for energy usage with actionable insights and dashboards for tracking and monitoring lighting operations.
Get alerted every time lighting automations are activated:
in-app and push notifications for simple and easy tracking of operations.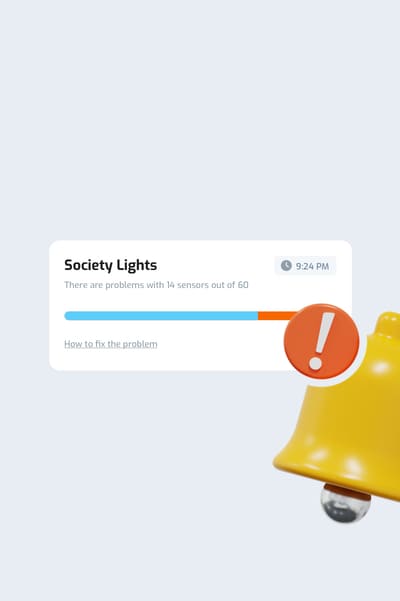 Monitor air quality levels within the society premises.
Get real-time updates
about the Air Quality Index and health tips based on the Pollutant data/category.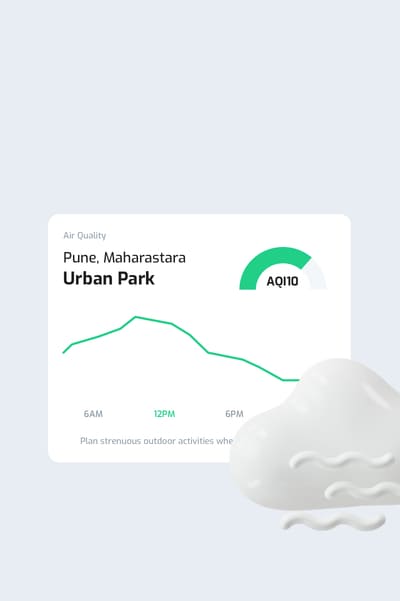 Your questions, answered.
Planet SIM (Smart Infrastructure Management) enables users to remotely monitor, manage and optimise critical infrastructure (such as light, water, water tanker deliveries, air quality and more) in Indian societies with the help of AIoT advanced sensor and automation technologies. Users can access the app from anywhere to get real-time updates on their infrastructure operations.
Planet SIM aims to improve the quality of life of Residents, Management Committee members, Facility Managers and Staff by integrating sustainable solutions, enabled through smart and easy-to-use technology.
It ultimately helps residents by enabling their society to better manage and ensure availability of resources such as lighting and water. It will also enable Planet App to provide residents with real-time status about these resources (such as water availability, consumption patterns etc) to plan their daily routines, providing transparency of resource utilization in the community.
For the society's management committee, Planet SIM provides much-needed peace of mind and convenience by providing real-time information to manage the facilities efficiently. Elaborate reports on infrastructure utilization helps committee members make real-time data-driven decisions.
Finally, it gives facility managers/operators the ability to remotely monitor, operate and schedule the assets (lights, water pumps, valves, etc) and provides proactive notifications to help drive efficient use of resources.
Light management:
- Creating schedules based on sunset/sunrise timing
- Switch the lights on and off on a pre-set schedule
- Optimising energy utilisation, avoiding wastage
- Getting centralised remote control of lighting systems for operations
Water management:
- Reducing wastage due to overflow and optimising utilisation
-Detecting low tank levels and refilling water automatically
- Monitoring water levels for all tanks in real-time
- Getting insights on water consumption patterns of the society and each building
Tanker:
- Recording and tracking supplied water quantities
- Getting enhanced transparency of water deliveries
- Ordering the water tanker via Call, SMS and WhatsApp
-Viewing a consolidated report about total tankers supplied over a period
Air quality:
- Providing real-time updates about the Air Quality Index
- Providing health tips based on the Pollutant data/category
- Sensor-based, automated system
- Seamless, efficient facility management
- Comprehensive and actionable reports
- Real-time alerts and proactive notifications
- Reduced manpower and physical dependency
- Daily and monthly reports with actionable insights
- Optimal energy and resource utilisation
- Utility consumption patterns for better facility administration
- Reduced energy consumption and environmental footprint
- Coordinated management with facilities and admin members