9 Essential Points To Check for Before Buying a House in Pune
If finding your dream home is turning out to be a nightmare, this checklist is just the thing you need!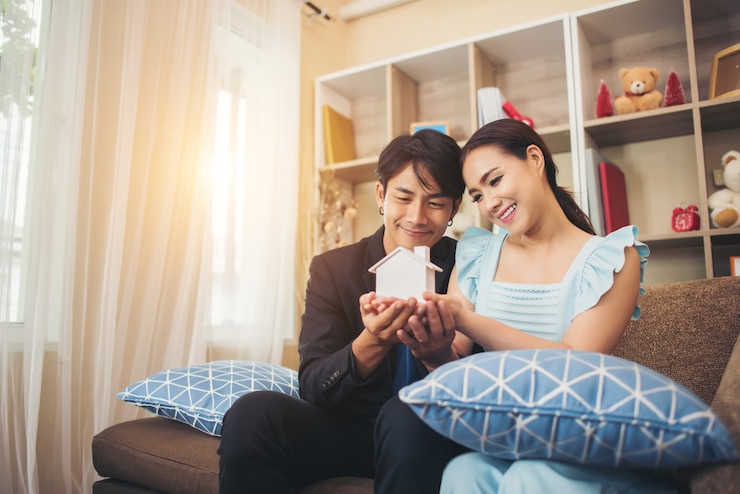 One of the most important financial decisions in a person's life is buying a home, particularly for a first-time buyer.
Due to the influx of working professionals for its expanding info-tech  business hubs, Pune city is a desirable destination for both residential and investment purposes. Your decision to purchase a brand-new home in Pune is crucial and making the incorrect purchase might jeopardize years of preparation. The likelihood of getting duped by the wrong people is really high. Before making the decision to purchase a home in Pune, you should take a lot of factors into account. Therefore, it's imperative that you attend to even the smallest of details when purchasing a property. For eg. make sure paperwork and approvals are in order before making payment commitments. We have put together a list of crucial criteria that will enable you to choose wisely while looking for new projects in Pune.
Sanctions
If you are purchasing a property in a project that is still in the planning stages, you must confirm that the building plan has received proper approval and that the Commencement Certificate has been granted by the relevant government agency (CC).
Legal and regulatory documentation
A number of authorizations and No-Objection Certificates (NOCs) are required from various regulatory agencies by the real estate developer like fire NOC, sewage plan approval, and environmental approvals. According to the Real Estate (Regulation and Development) Act, 2016, the project must be registered with the Maharashtra Real Estate Regulatory Authority (MahaRERA). Your property's legal documentation is a crucial item. You should make one trip to an advocate to verify the validity of the land. You may use your money to purchase a new flat in Pune once the lawyer has given you the go-ahead.
Drainage System
If you're shopping for a new home, you should inspect the drainage system. Severe health problems may be caused by the drain water's toxic fumes. Additionally, your drinking water could become contaminated by the drain water. To avoid all the dirt in your flat, it is always preferable to maintain a decent drainage system.
Spaces for parking
To avoid any type of trouble in the future, those who own cars or bicycles must verify the parking spot availability. To avoid tension, be open with your vendor about the costs associated with the same. Additionally, having extra parking spots will undoubtedly be beneficial to your friends and family.
Availability of clean water
Water that has been purified should be used for drinking and cooking. This is the precise approach to avoid contracting any harmful ailments. For the sake of your family's health, you should inspect the Pune home's new water supply system. In addition to this, a little obstruction may later cause a headache. You should exercise caution before making a sizable investment in this specific area.
The safety system
The security system may quickly provide you with a tranquil and contented life, but that is not the last thing it can do. Before relocating to a new location, you should verify the staffing levels, shift schedules, visitor limitations, and many other factors. It's important to double-check your new home's security system.
Community
Instead of buying a house in a desolate area, it will be preferable to do so in a residential complex or neighborhood with a vibrant and active community. Check whether the residential property in question has social amenities like a community center and a clubhouse in order to achieve this.
Essential utilities
Everybody has different daily needs that are fundamental to life. Check the proximity to essential utilities like hospitals, schools and train and bus stations, markets, medical and daily item shops. It is important to have these closeby to the place you will reside in, for easy access and options.
Use of digital tools
Most gated complexes today use digital tools to run their amenities and facilities. Planet Smart City implements smart solutions at their projects in Pune, that help residents lead more fulfilling, healthy and joyous lives as a community. Will / does the complex also use similar tools ranging from gate / visitor management, amenities management, water operations management, security management, and more. Digital tools help in ease of operations, remote tracking and monitoring and ability to make data-backed decisions.
Conclusion
Before spending a huge sum of money to purchase a new home in Pune, you should carefully consider all the issues listed above. It is preferable to have all the required documentation on hand so that you are prepared and can prevent any last-minute hassles. Keep in mind that making just one bad choice might quickly derail your dreams. Examine the new Pune home thoroughly to make your life a lot simpler.