What is a Smart City?
For Planet, a smart city is a project which integrates a series of solutions in technology, architecture, social innovation, and environmental sustainability, to improve people's lives.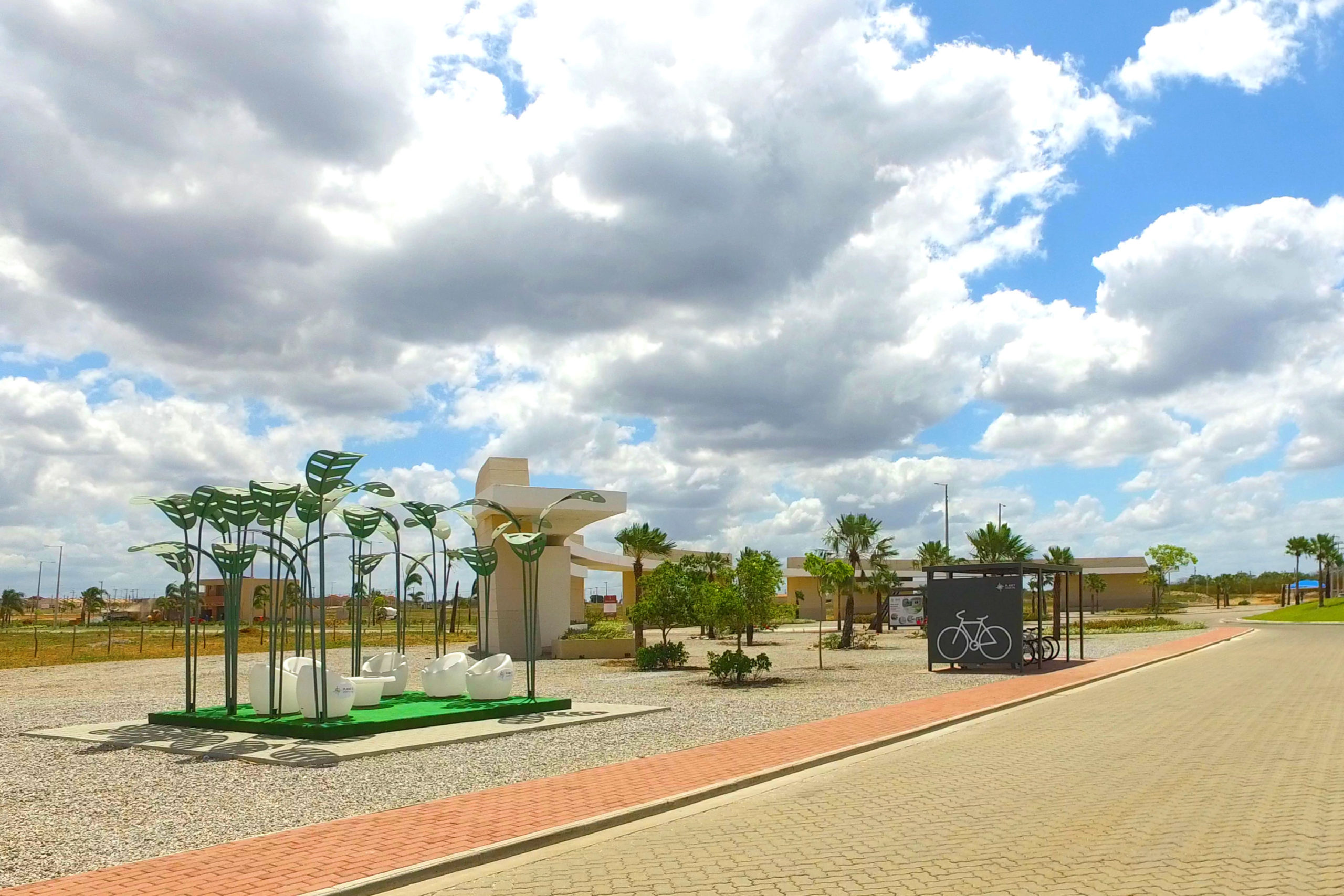 The first time the term smart city was used was in 1992, as a subtitle in an academic book. Since then, the smart city concept has been gaining popularity. From academic research to public policy and the potential of the Internet of Things (IoT), much has been discussed in the last decades.
Although institutions and research centres have been trying to determine parameters and evaluation systems aimed at defining smart cities and districts, there is still no standard or accepted international definition of what a smart city is or how to develop one.
With over 70% of the world's population forecasted to live in cities by 2050 according to the United Nations, the smart city concept has built up increasing attention among urban planners and government initiatives looking for the best solutions for accommodating such rapid urbanisation.
Over the last thirty years, the term smart city has identified the digital and technological city. Worldwide real estate developments – both greenfield, where construction is undertaken from scratch, and brownfield, where projects involve existing real estate assets – that have been defined as smart usually feature vertical integration of technology.
Meanwhile, Planet Smart City has been at the forefront of a paradigm shift. Since the company was founded in 2015, we have advocated the use of smart technologies in cities and real estate projects as a way to promote inclusivity and enable communities to thrive. For us, a smart city is a project which integrates a series of smart solutions in technology, architecture, social innovation and environmental sustainability, aiming ultimately to improve people's lives.
Planet's concept
Through our unique proptech approach, we deliver smart solutions integration, digital technologies, services and social innovations that are backed by the latest research. Embracing digital transformation, we place residents at the heart of company activities.
Our smart, sustainable and socially inclusive communities are supported by the unrivalled services of the Planet App, our proprietary digital platform where residents can engage with each other and the neighbourhood around them.
Our teams focus on implementing solutions that help to overcome urban challenges posed by rising city populations, including increased energy consumption, economic competitiveness, and rising citizen expectations.
The diverse skill set of our Competence Centre's interdisciplinary experts gives us a solid compass to assess and curate thousands of smart city solutions, digital services, and social innovations which have been tested and can provide immediate impact. We select and test the best solutions to achieve the greatest results in our affordable housing projects.
Transforming affordable housing
To be considered a smart city, an urban area needs to use different types of data collection sensors to support decision making, manage assets and resources efficiently, and supply value-added services to citizens.
Such data can be gathered from residents, devices and assets, and is then processed and analysed to monitor and manage a range of components. These include traffic and transportation systems, power plants, water supply networks, law enforcement, schools and hospitals.
The concept behind smart cities integrates information and communication technology with devices connected to an IoT network to optimise operations and services and connect with inhabitants.
While many large modern cities such as London and Singapore have been labelled smart cities, Planet's approach is focused on the way smart technology can transform affordable housing by putting our residents' needs at the core of every development.
Four macro-areas
For us at Planet, a smart city is a sustainable, technological and socially inclusive city – a city that focuses on people and ensures a high quality of life for communities through the adoption of innovative smart solutions covering four macro-areas:
Planning and architecture
We integrate architectural solutions to deliver high quality, low-cost homes surrounded by public spaces that create communities, foster relationships, and provide lasting value for local residents.
Technological systems
Residents' lives are enhanced through technological solutions in networks, home automation, air quality control, security, and more. Many solutions are facilitated and can be accessed through the Planet App.
Environment
From drought-resistant plants to solar bricks and intelligent irrigation, we implement innovations in sustainable solutions to create long-lasting value for future generations.
Social innovation
Living in a smart city is more than just owning a home. We create communities that are smart, sustainable, socially inclusive and empower citizens to make a difference in their local community.
We are committed to building places that have heart and soul, that can accommodate diverse communities, and that meet the changing needs of residents. The smart solutions we integrate are backed by thorough research and testing for maximum efficiency.
Benefits of a smart city
A new culture is spreading across potential home-buyers who want their homes to feature the same intelligence they find in other moments of their daily lives: in the car, at work, while using mobile phones. Such expectations raise the bar and force real estate operators to embrace a new paradigm of systemic innovation. However, the very few who have moved in this direction so far have done so without applying an integrated approach to their projects.
According to a study by McKinsey Global Institute, there are several areas and macro-sectors in which the evolution of a city in a "smart" sense can bring concrete benefits to citizens: safety, mobility, health, leisure, environmental quality and social relations.
In partnership with Arup, Our Competence Centre has developed the Social Smart City Matrix (SSCM), the world's first tool for evaluating smart greenfield real estate projects. The objective of the SSCM is to guide all stakeholders involved in the design and construction of large real estate projects so they can choose the most appropriate smart solutions for each project. This guarantees the implementation of an integrated system of solutions and not just the installation of a set of gadgets.
The SSCM tool highlights the human component in each project, avoiding a techno-centric only approach. It provides a set of results that measure, quantitatively and qualitatively the real estate operator's commitment to developing a smart city.
As per the model developed by Planet, a real estate project can be defined as smart if it maximises on six key qualities: attractive, healthy, inclusive, efficient, informative, digital. Once carefully selected, smart solutions are combined to increase the score of each quality across the four macro-areas: environment, planning and architecture, technological systems, and social innovation.
The smart city concept developed by Planet involves intelligence provided at the home and district level, with integrated smart solutions to improve quality of life, provide more services, and decrease the cost of living for citizens.