Buying vs renting property – which one is better?
Buying or moving into a rented space is a huge milestone for every individual. Read on to be well-informed before making a future residential investment.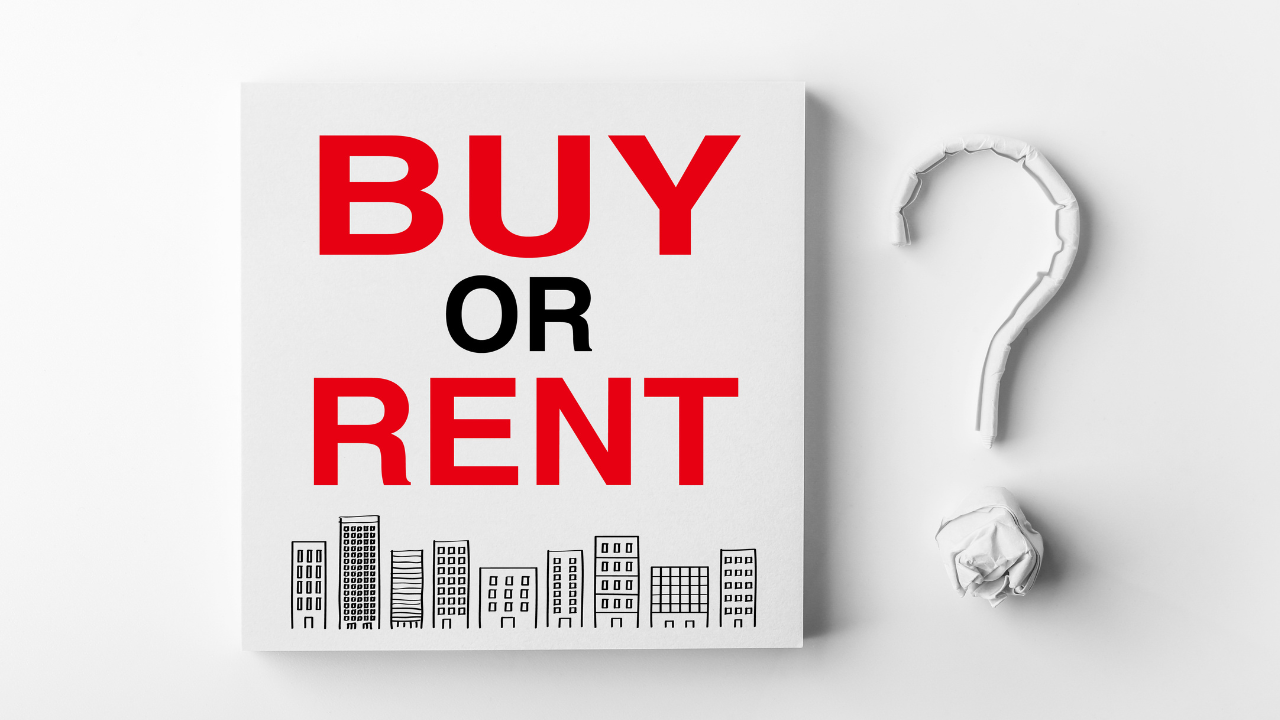 If you're like the majority of people, you've found one or two dream homes while browsing listing websites. The decision to switch from renting to owning, however, must be made before you have found your ideal home. Before choosing what is right for you, there are a number of things to take into account, including your money, lifestyle, and future ambitions. Sometimes buying your dream home can be unrealistic, but renting it would make complete sense. Therefore, you should be cautious and cognizant of your financial situation before buying or renting a place.
Some numbers show that 53% of those surveyed stated they had merely postponed their plans to buy a home for six months and would then go back on the market. In the study, about 33% of participants claimed that in order to work from home, they would need to make improvements to their homes. 47% of respondents to a survey of renters indicated they would consider investing in real estate if the price was reasonable.
Buying or renting property has its own set of pros and cons. It's natural for everyone to have different expectations and different definitions of their 'ideal dream house'. Except for just income, parameters like marital status, number of children, and general everyday lifestyle also determine and eventually affect the overall decision-making of renting/ purchasing property.
Some people may prioritize a big living space versus amenities while others may want to be accessible and within reach of every utility.
Renting Property
 Renting has several advantages over purchasing, chief among them being flexibility. You may relocate anytime you choose, upkeep and repairs aren't your concern, and you're not bound by a mortgage. However, the other side of this is that you don't own your home. You usually aren't able to make any significant changes to your property, you can't create home equity, and your monthly rent is controlled by someone else and subject to alter at any time. Therefore, renting is a great choice for those who aren't yet ready to make a long-term commitment to a property.
Advantages
Easier to move around regularly or go on trips.
Not be required to pay homeowners association dues, property taxes, or homeowner's insurance.
The majority of home upkeep and repairs are covered by and handled by your landlord.
Fewer costs that the landlord may be required to cover (including utilities).
The capacity to spend your money on other projects that might generate higher profits.
Disadvantages
Building money with house equity is impossible.
Generally speaking, you cannot make significant changes or renovations to your home.
Rent costs are unpredictable and subject to change.
After spending a fortune on rent, you leave with nothing.
You may be required to leave on short notice if the owner wants to sell if your lease is for more than a year.
There may be other limitations in place, such as those prohibiting remodeling and pets.
Buying Property
 You have a stake in something that is truly yours when you purchase a home and increase your home equity. Although it can be extremely profitable and a way to pass money down through generations, this comes with costs and obligations that not everyone may desire or be prepared for. You'll need to handle all upkeep and repairs on your own, pay any property taxes and fees, and occupy your new home for a sufficient amount of time to recoup the initial costs. Additionally, buying a home in the current climate requires navigating the fiercely competitive housing market, which can be challenging, stressful, and time-consuming. However, homeownership can be a wise investment for years to come if you're willing to commit and can afford the costs.
Advantages
Through home equity, you can increase your wealth.
Right now, mortgage interest rates are relatively low, thus in some cases, monthly mortgage payments may be comparable to rent.
Freedom to make changes and renovations to your home as you like.
Without doing anything, you can amass a tremendous amount of wealth in the process.
Possibly less expensive than renting, and tax deductible.
Disadvantages
Fewer options for frequent relocation or travel.
In the current competitive market, it could be challenging to get your offer approved without significantly exceeding the asking price.
Home expenses such as upkeep, maintenance, property taxes, homeowners' association dues, private mortgage insurance, and homeowners insurance must be managed and paid for.
To buy outright with cash or as a down payment, you must have a sizeable sum of money available.
Increased accountability and liabilities.
Moreover, there are several questions that you can ask yourself to decide whether you should look into renting or buying property.
How long will you be staying?
Purchasing a home is typically only wise if you intend to remain there for at least three years. If you sell your property after just a year or two, you can lose money on the sale because home values only rise by 4 to 7.5% annually. If you sell a house that you've owned for less than two years, you can also be required to pay capital gains tax.
Do You Have Enough Money Saved to Purchase a Home?
It is advised to save up at least 20% of the home's cost for the down payment. In this manner, prequalifying for a loan will be simpler for you, and you won't require mortgage insurance. A first-time homebuyer grant or program can be a choice worth considering if you believe it makes sense for your financial circumstances to purchase before saving up for a 20% down payment. Some buyers can also be eligible for loans backed by the government.
The choice of whether to buy or rent involves a lot of money and has long-term repercussions. Depending on how long you intend to live there, your savings, and your budget for unforeseen expenses, you can determine if it makes more sense to rent or buy your future house.
In the end, the question lies entirely on the client. It is ideal for every individual to own property but that has to happen at different stages in their life. So the ball is in the individual's court, and they have to decide which side to throw that ball. We, at Planet Smart City, are here to cater to all our client's needs and to help transform their dream home into real ones.