Smart Bench: Digital Furniture For An Urban Culture
It is no surprise that we are living in an era where our life is heavily dependent on technology, particularly mobile phones and the internet. Whether you are outside and need the internet for something crucial or just want to sit out and relax watching online content, either way it is downright frustrating with unstable […]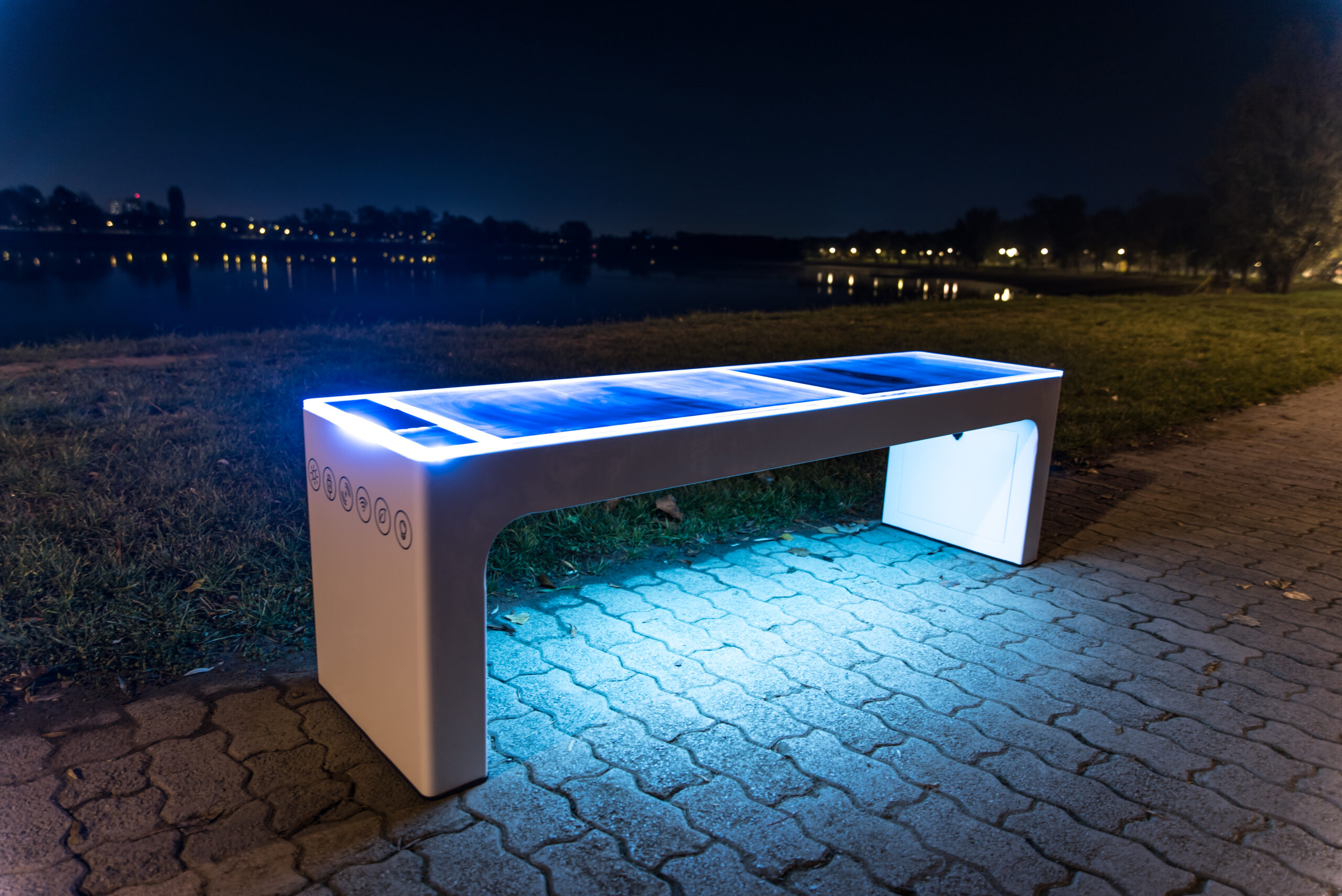 It is no surprise that we are living in an era where our life is heavily dependent on technology, particularly mobile phones and the internet. Whether you are outside and need the internet for something crucial or just want to sit out and relax watching online content, either way it is downright frustrating with unstable data connectivity or low charge on your mobile. To address the basic need of tech-enabled services that are fundamental in our daily lives, urban furniture is being redesigned with the integration of technology and the smart bench is one such invention.  
What is a smart bench? 
Simply put, a smart bench or solar bench is a tech integrated outdoor furniture that can be designed to provide multiple services such as 24/7 charging for electronic devices, internet connectivity, LED lighting, digital advertising and many more. Most of the smart solar benches are flexible and have different features, from the basic ones having charging ports to the advanced ones providing internet connectivity, EV (electric vehicle) charging slots and solar panels that store the energy received during the day and provide it 24/7. This in turn saves energy and money in the long run, making it more sustainable than the traditional benches. Smart benches come in different shapes, sizes and designs depending on the budget, requirement and features. Images of some designs are given below.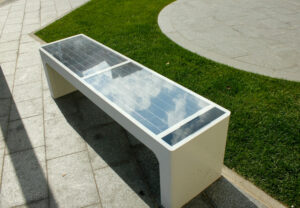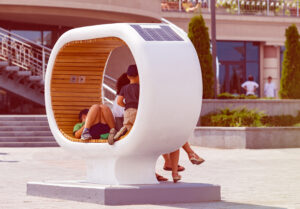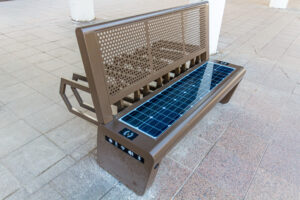 Role of the smart bench in transforming urban residences 
Smart solar benches are a great addition to any housing society looking to enhance the convenience of residents while taking care of the environment and economics involved. Three major benefits of having the basic model smart benches are: 
Budget friendly

– From the buyer's perspective (housing society management in this case), smart benches can be customised with solar panels which is cost-efficient in the long run and beneficial for both residents and the society management.

 

Lifeline for your devices

– The USB charging ports and the 24/7 internet connectivity provided by smart solar benches can sometimes be your phones or tablet's lifeline in crisis situations.

 

Low environmental impact

– With its use of solar energy, the smart solar benches have a very low environmental impact and do not emit harmful CO2.

 
Planet Smart City's Smart Bench 
Planet smart city has worked with various designs of smart solar benches suited to the specific country's needs and requirements they're installed in. In India, our smart benches are planned for Three jewels and Universe at Life republic in Pune, two of our projects developed with Kolte Patil developers. They are designed to provide convenience and stay sustainable in the long run for which they have USB charging ports that are solar powered and temperature-controlled seating system that stays cool in summers so residents can sit and relax outdoors and socialise while their devices are charging. 
Looking at the features and benefits of smart solar benches, it is imperative to opt to live and invest in societies with such tech – advanced furniture which are sustainable, convenient and at par with the upcoming trends of real estate.