4 key innovations shaping the future of real estate
The innovative use of technology in real estate has made Proptech the need of the hour. Real estate is expected to grow dramatically in the upcoming years and as the world population is predicted to double by 2050, the demand for real estate will also double. The smart solutions at Planet Smart City bring technological innovation to real estate with a modest approach towards valuation for affordability. Find out how.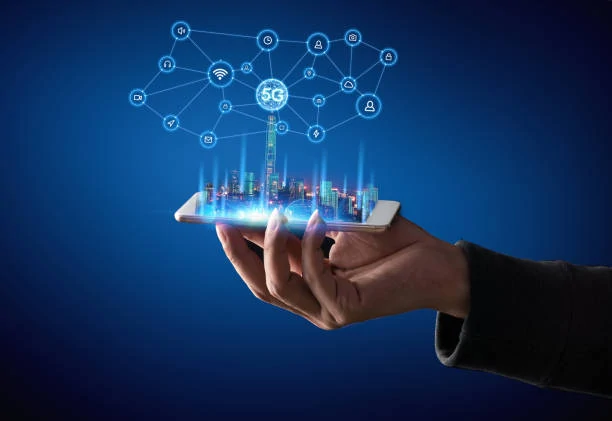 Given a choice, what would you choose?
To live in a society with basic amenities such as a garden, gym, pool, water and power backup
OR
To live in one that has basic amenities along with additional innovative features such as resource efficient systems, digitally enabled security & entertainment solutions, collective spaces for community well-being, connectivity and so on…
The answer seems to be intuitive and crystal clear. Yet, one might opine it's easier said than done, because the question then arises: "it's all very nice, but what about the cost? Can real estate, with the prospect of having to face the impact of the economic crisis caused by the pandemic, take this direction of providing innovative solutions? This argument stems from a ubiquitous belief about innovative features in the real estate sector being reserved for those who can afford to live in the lap of luxury.
However, the solutions at Planet Smart City bring innovation to real estate with a modest approach towards valuation for affordability. Our experience with ongoing projects in India indicates that integrating innovative solutions into projects increases construction costs by an average of only 2-3%. This rise in cost could then be offset by the growing appeal of the real estate product since from the buyer's perspective, these innovations, in the medium term, are less expensive to manage.
Let's look at the four categories of innovative interventions that enrich life in residential neighbourhoods.
Resource efficiency:
Real-time information on electricity, heating and water consumption accessible to residents through their smartphone or tablet device
Community composters
Smart IoT systems that can regulate the irrigation of green areas
Energy-efficient solutions applied to roofs of buildings
Collective spaces:
Rooms equipped for sheltering and repairing bicycles
Common spaces that residents can book for private activities or community events
Car-sharing initiatives
Digital technologies:
Fibre optic networks to make home working more efficient
Free Wi-Fi hotspots in common or green areas
Low-power long-range radio frequency networks that monitor and control services through sensors
Energy-saving lighting systems
Neighbourhood apps which facilitate collaboration between residents in the community and provide access to innovative services and the condominium's data
Community well-being:
Innovative neighbourhood concierge who provides remote assistance to residents
Video surveillance systems; local air quality monitoring systems
Bookcrossing initiatives
Spaces to borrow tools that are not used every day by residents
Such as power drills and sanders
If we compare these innovations to today's average housing situation, we realise that the room for intervention is extensive. While not everything may be feasible in residences conceived twenty or thirty years ago, there is certainly a lot that can be done now.
In the past, even basic housing with simple amenities seemed to be exorbitantly priced for many, leading to innovations being unsustainable for real estate developers. However, global experience of the pandemic obliged many to spend a majority of their time at home, instigating the surge of sustainable innovative solutions for ameliorated convenience in living spaces. At Planet Smart City, we constantly work towards innovating the living spaces to enable them to be a utility for all and not just an amenity for some – and intelligence being ingrained in walls, not just plugged into an outlet. Because not only does innovation improve people's quality of life, but it can also bring benefits to developers, construction companies, and property owners, by helping the real estate industry face this difficult phase in the market.